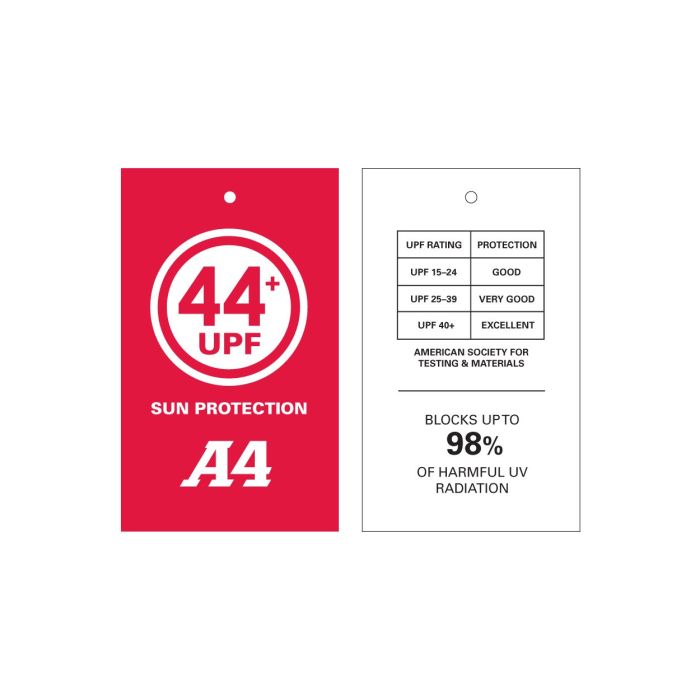 Tag Showing UPF Sun Protection
Our 5-Star Fabric, used in over 60 styles, has been tested for sun protection and received a score of over 44 UPF. According to the American Society for Testing and Materials, this score rates as "Excellent", their highest category. The shirts will block up to 98% of harmful UV Rays.
The tags come in packs of 100. They are printed on both sides and hole punched at the center top.